Orange picks Vanu for Liberia's Rural Tower Deployment
Orange Liberia has commissioned US-based mobile communications company Vanu to deploy at least 200 telecom towers in the West African country. The deployment forms part of Orange's efforts to extend coverage in rural areas. As part of a network-as-a-service (NaaS) deal 
signed with Orange
 in November 2022, Vanu will deploy 2G, 3G and 4G telecom towers over the next two years. The deployment announcement was made by Vanu's general manager, Jean Marius Yao, who added that the telco will also provide technology upgrades in the country.
In line with our ambition to "include digital in every Liberian life" we kicked off with VANU the project to expand #OLIB rural coverage. In 2 years, more than 200 solar based sites will be deployed to ensure 2-4G digital connectivity and financial inclusion in remote areas. pic.twitter.com/Yb6KWYoTV6

— YAO JEAN MARIUS (@YAOJEANMARIUS) March 29, 2023
The deal is in line with Orange Group's IDEAL program, aimed at connecting 20 million people living in underserved rural areas of Africa by deploying 5,000 new sites across the next four years. The program also involves Liberia, Burkina Faso and Cote d'Ivoire. In addition, Orange Group has signed separate deals with NuRAN Wireless and Africa Mobile Networks (AMN) in Madagascar.
Vanu's off-grid solutions for Africa
In Africa, Vanu has deployed its off-grid solutions in Benin, Cameroon, the Democratic Republic of Congo, Ghana, Guinea, Republic of Congo, Rwanda, South Africa, 
Zambia
, South Sudan, Madagascar, Liberia, 
Nigeria
, Cote d'Ivoire, Sudan, Kenya and Mauritania.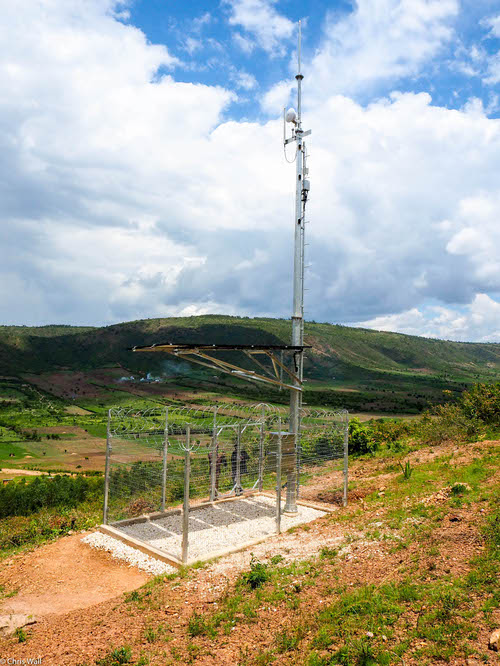 "The priority for 2023 is really all about scaling; we've got deployments in a number of different areas and so we're looking at building up what we're doing in the countries where we have contracts and then slowly expanding that," Vanu CEO Andrew Beard told Connecting Africa on the sidelines of Africa Tech Festival in Cape Town in 2022.
Liberia's Internet penetration
This deal is good for Liberia and should help improve the country's Internet penetration rates by connecting the underserved. Statistics from 
Datareportal
 show that there were 1.8 million Internet users in Liberia at the start of 2023, which is an Internet penetration rate of just 33.6%. Datareportal also recorded that Liberia was home to 4.2 million cellular mobile active connections in January 2023, equating to 78.4% of the total population. The agreement between Vanu and Orange aims to reach the 46.7% of the country's population that lives in rural areas.
Original
— Matshepo Sehloho, Associate Editor,
Connecting Africa
About Author